He has shown you, O mortal, what is good.
And what does the Lord require of you?
To act justly and to love mercy and to walk humbly with your God.
-Micah 6:8
The Wellspring Life Ministry (formerly the Pregnancy Clinic Ministry) has been serving Annapolis, Bowie Crofton, and Severna Park, and the surrounding communities since 1982. We have cared for more than 38,000 women and their families, offering free medical care, counseling, education, and a broad range of other services and care. While not a primary focus, our life-affirming work also addresses some of our community's at-risk indicators:
Stories of Impact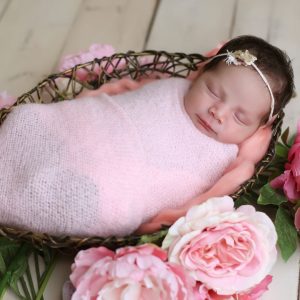 Rosa was a newly single mom of two little kids, working through a separation and divorce with her husband. When she found out she was pregnant, she decided she just couldn't have another baby. She went to an abortion provider, took the first step of the abortion pill, and went back to work.
But the nagging thoughts wouldn't leave her alone. When Rosa got home that night, her fear and doubt growing stronger by the minute, she told her husband what she had done. He immediately started searching for help online and found "Abortion Pill Reversal," a medical protocol offered at the Pregnancy Clinic.
Rosa and her husband came to the clinic, were counseled, and saw a tiny little body, perfectly formed, on the ultrasound. They made the decision to try to rescue their baby through the Abortion Pill Reversal protocol.
Mia was born healthy and beautiful, perfectly knitted together, safe and sound. "I know it's going to be a struggle, but when I see her, I give thanks to God that she is here, safe and healthy. Without the Pregnancy Clinic, my baby would not be here. They believed in me. They encouraged me. They helped me when everyone just said, 'Go home and finish your abortion.' And now she's here, and I thank God for her every day."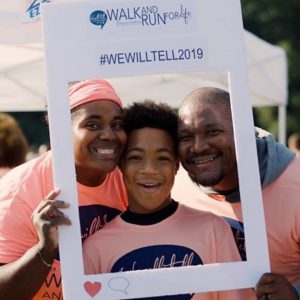 Eric was a single father, working hard to raise his child from a previous relationship, when his girlfriend Talana, a single mom herself, told him she was pregnant. Their fears of how they would possibly manage with this unexpected pregnancy pushed them into thinking abortion was the only answer.
Talana found what she thought was an abortion clinic. Walking into the office, she was surprised to learn the abortion clinic was no longer there. Instead, she had found the Severna Park Pregnancy Clinic. That day, she received free counseling, ultrasound services, and most importantly, was reminded that God is always with her.
"I was NOT alone," Talana remembers today, "Even when I thought I was going to be alone and by myself. God is with me when I think I'm alone. He never left me."
Eric came alongside Talana and they chose life for their baby. With support from the Pregnancy Clinic, they worked through many challenges, put their faith in God's plan, and welcomed the birth of their son, Julius. Now  they are a married couple with a beautiful blended family and raising their children to love Jesus.
"The work you perform at your centers is beyond measure," says Eric today. "I pray for the continued growth of this ministry."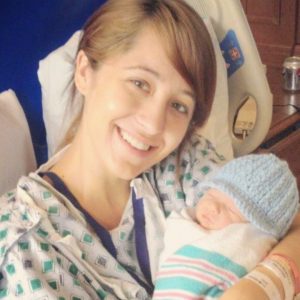 Rebecca was in her mid-twenties, in grad school and working part time, when she discovered she was pregnant. The baby's father made it clear that he did not want to be involved. "I was in complete shock," Rebecca remembers. "I was terrified and didn't know what to do. I decided not to tell anyone while I tried to figure out my options."
Rebecca came to the Pregnancy Clinic and was encouraged to tell her family about the baby. She was met with incredible love and acceptance, and made a decision for life. "I knew that even without a dad in his life my child would be deeply cared for by me, my family, my friends and most importantly, his Heavenly Father."
Rebecca finished her graduate studies and is a single mom to a creative, energetic little boy. "God used the Pregnancy Clinic to help me during a very difficult time. I pray God will use me to do the same for others."